User interface for quick integration of portrait acquisition and face recognition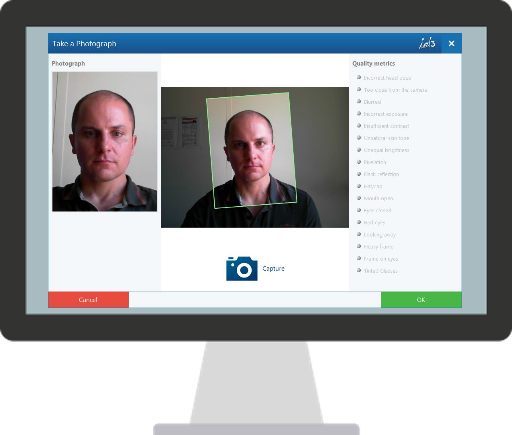 Ready-to-use
capture and verification dialogs
id3Face Dialogs provides a simple and reliable means of integrating portrait acquisition and face recognition into your Windows application. Our SDK (Software Development Kit) reduces the complexity of capturing high quality portraits and authenticating a user with face recognition to a few lines of code.
Ready-to-use dialogs for enrolment and verification.
Translated into 5 languages (English, French, Spanish, Portuguese, Catalan).
Realtime face detection and tracking.
Portrait acquisition using webcam or DSLR camera.
Simple and comprehensive API that can be used with any .NET language.
Automatic image rotation anc crop according to ICAO recommendations.
Photographic, geometric and behavioral quality checks.
Full compliance with ISO/ANSI biometric data interchange formats.
Capture
high quality portraits
id3Face Dialogs simplifies the process of taking standards-compliant portraits for ID documents while delivering high-quality facial images for future face recognition.
Add face recognition to
your application
id3Face Dialogs features a graphical user interface to easily add face recognition to a desktop application.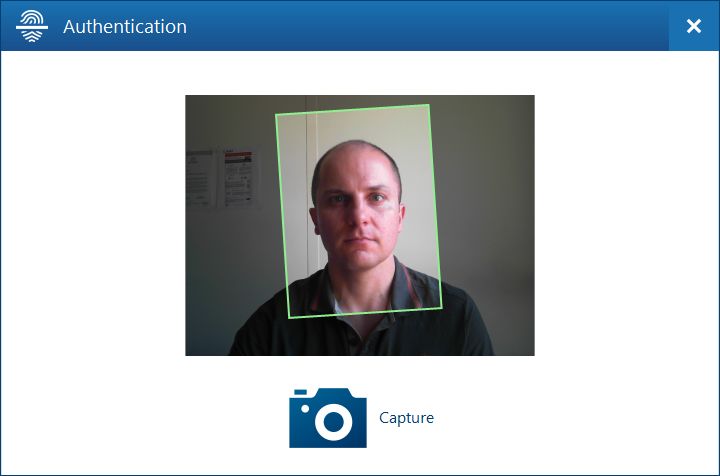 Vous souhaitez en savoir plus ?
N'hésitez pas à nous contacter pour plus d'information.